Laurel gets Downtown Development District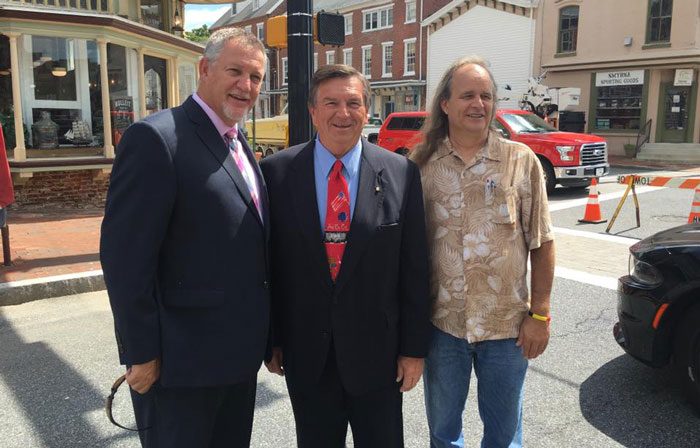 From left, Rep. Tim Dukes, Mayor John Shwed and Council President Chris Calio at the Downstate Development District announcement in Smyrna. 
Governor Jack Markell announced that Laurel will have a designated Downtown Development District. That designation makes it easier and more attractive to invest in Laurel's business district, Broad Creek waterfront, and surrounding historic homes.
Whether you are a developer, existing business owner, or current resident who would like to upgrade your historic home, being in a Downtown Development District will help make your investment pay off.
Be a part of the plan!
How

do you reimagine Laurel? When envisioning its future, what does it look like? We have embarked on an update of Laurel's comprehensive plan and we want to hear from you.
Over the next few months, we will provide multiple opportunities to communicate: meetings, yes, but also an online survey, discussion opportunities on this website, speaking to your church or civic group, an Instagram feed, and our Twitter and Facebook accounts.
To honor the town's agricultural heritage – and have a lot of fun doing it – the community got together on July 17 and painted a watermelon bus under the tutelage of artist John Donato.

Laurel's Old Town neighborhood is on the verge of a substantial facelift. Delaware's Strong Neighborhoods Fund has awarded $500,000 to the Laurel Redevelopment Corporation for the construction of four new homes and the purchase-rehabilitation of six more in the section of town between Central Avenue and Oak Street (east-west) and Market Street and the waterfront (north-south). The LRC is partnering with the Town of Laurel, Sussex County Habitat for Humanity, and Milford Housing Development Corporation [...]
Will you help Rock the Block on Saturday, March 11? Sussex County Habitat for Humanity is sponsoring this community improvement event in Laurel's Old Town neighborhood on Saturday, March 11. This event will use local volunteers who will be partnering with homeowners to provide free services like  landscaping, trash removal, power washing, and more. Old Town, which includes the neighborhood between Central Avenue and Oak Street, from the waterfront to Market Street, is a targeted area [...]